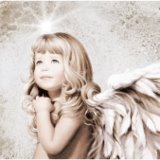 Box 13 - Ruby
Paragnoste Ruby is een medium met verschillende gaven. Ze is heldervoelend en legt de Lenormandkaarten. Met naam en geboortedatum krijg zij van haar gidsen antwoorden door. Heeft u vragen op het gebied van relatie, werk of liefdesgebied? Geen enkel probleem. Ruby kan alle vragen beantwoorden. Een fijn medium.
De specialisaties van Paragnoste Ruby:
Het lezen van kaarten
Lenormand kaarten
Medium
Helderziend
Heldervoelend
Helderwetend
Paragnost
Helderhorend
Bel vandaag nog met paragnoste Ruby via 0909 – 9769 (€ 0,90 p.m.) of 0905 – 23095 (€ 2,00 p.m.).Voor een helder advies.