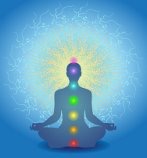 Box 44 - Clarin
Medium Clarin.
Medium Clarin kan in sommige gevallen boodschappen van overledenen doorgeven. Omdat zij heldervoelend is en levenservaring heeft, kan zij haar gave goed voor u inzetten.Medium Clarin is intutief en werkt met Lenormand kaarten. Daarbij maakt zij ook gebruik van Nummerlogie.Medium Clarin,is zeker de moeite waard om gebeld te worden.
Medium Clarin
Het lezen van kaarten
Lenormandkaarten
Medium
Heldervoelend
Paragnost
Intuïtief
Bel vandaag nog met:Medium Clarin via www.spiritmedium.nl of bel 0909 – 9769 (€ 0,90 p.m.) of 0905 – 23095 (€ 2,00 p.m.). Voor een heldere blik in de toekomst.